Product
Cyber Compliance Management
Automatically validate cybersecurity requirements from 50+ industry standards, regulations, and best practices to make sure your entire product portfolio complies.
Product Cyber Compliance
Cybersecurity regulations,
finally
under control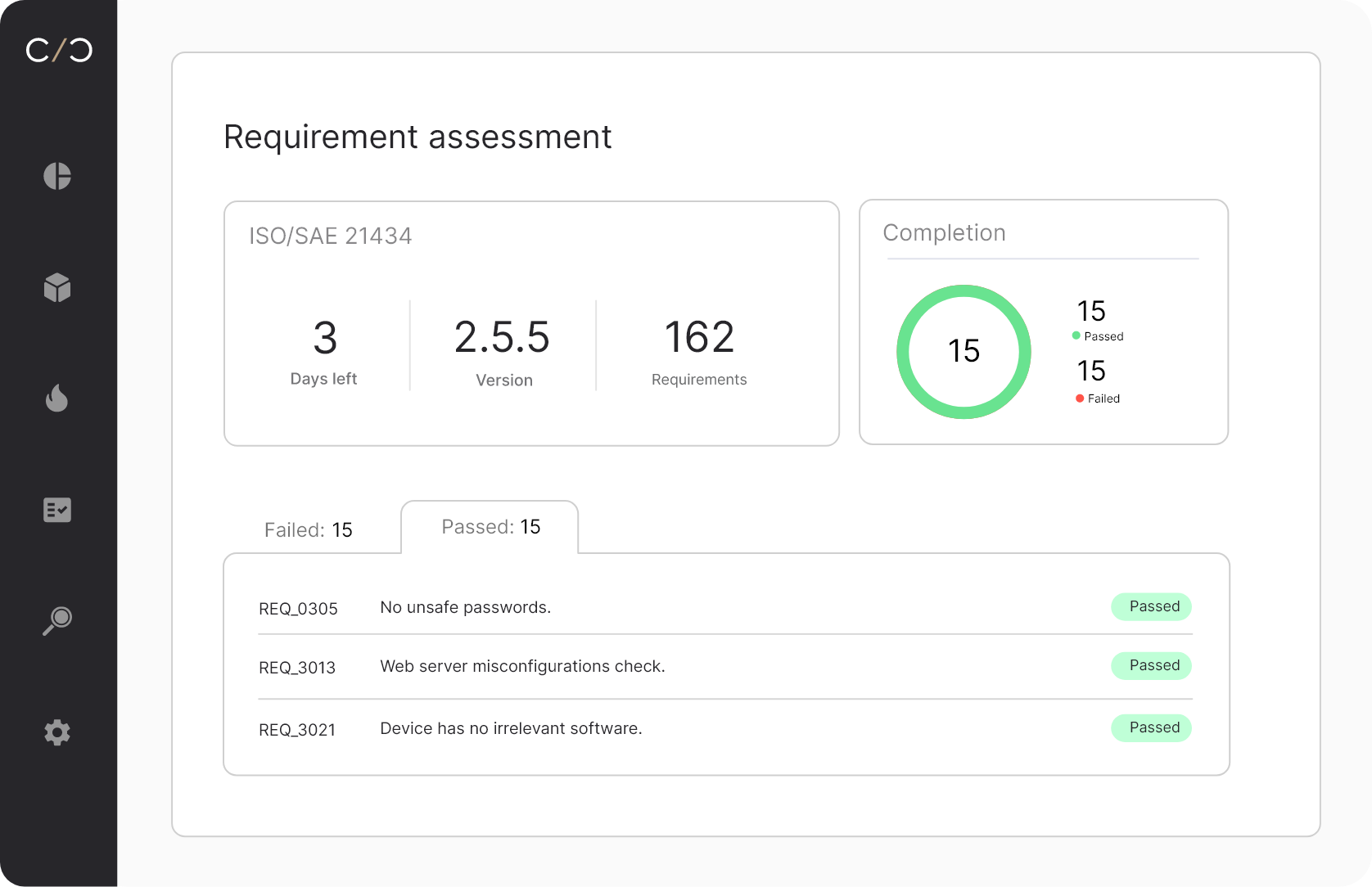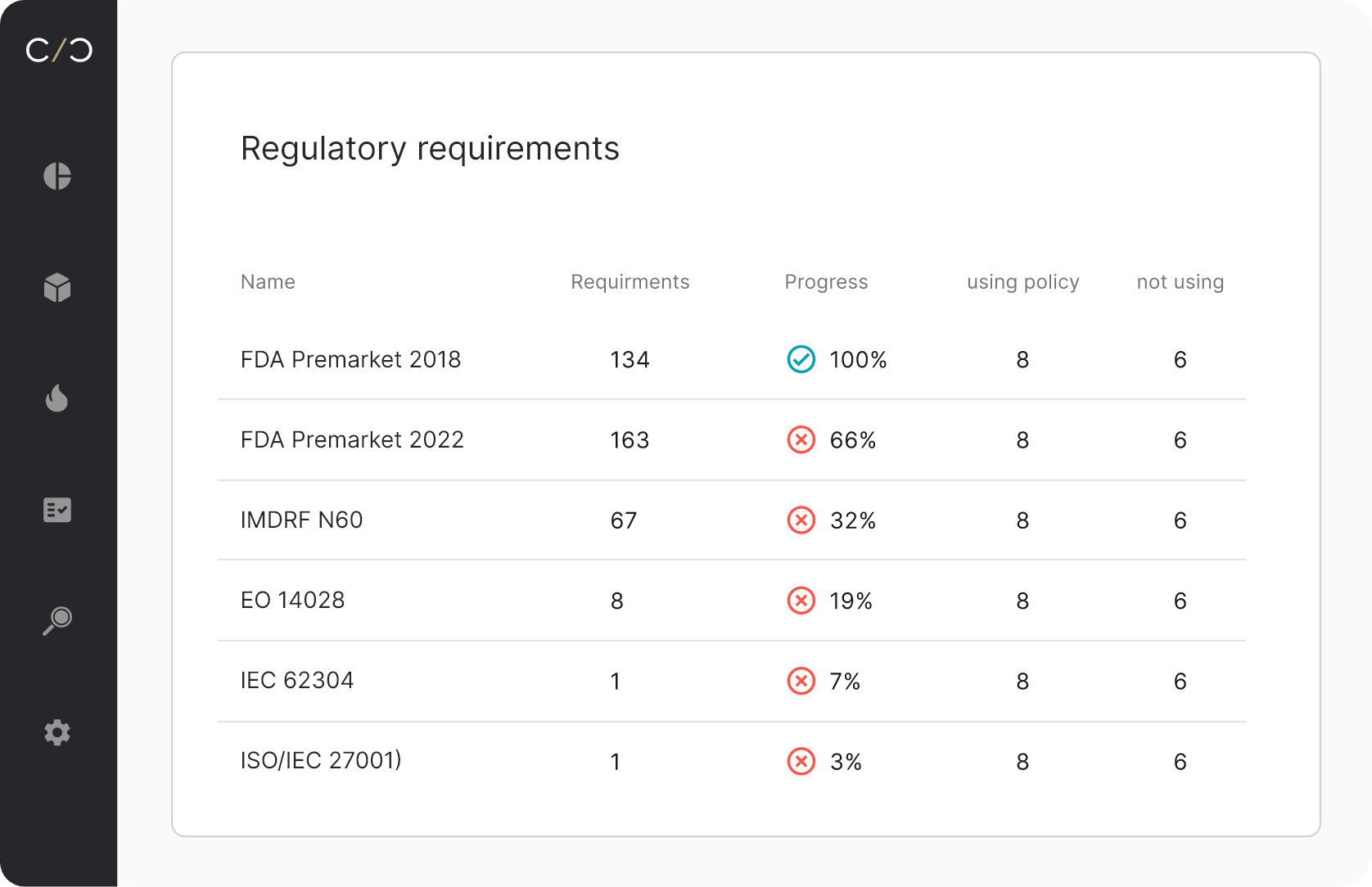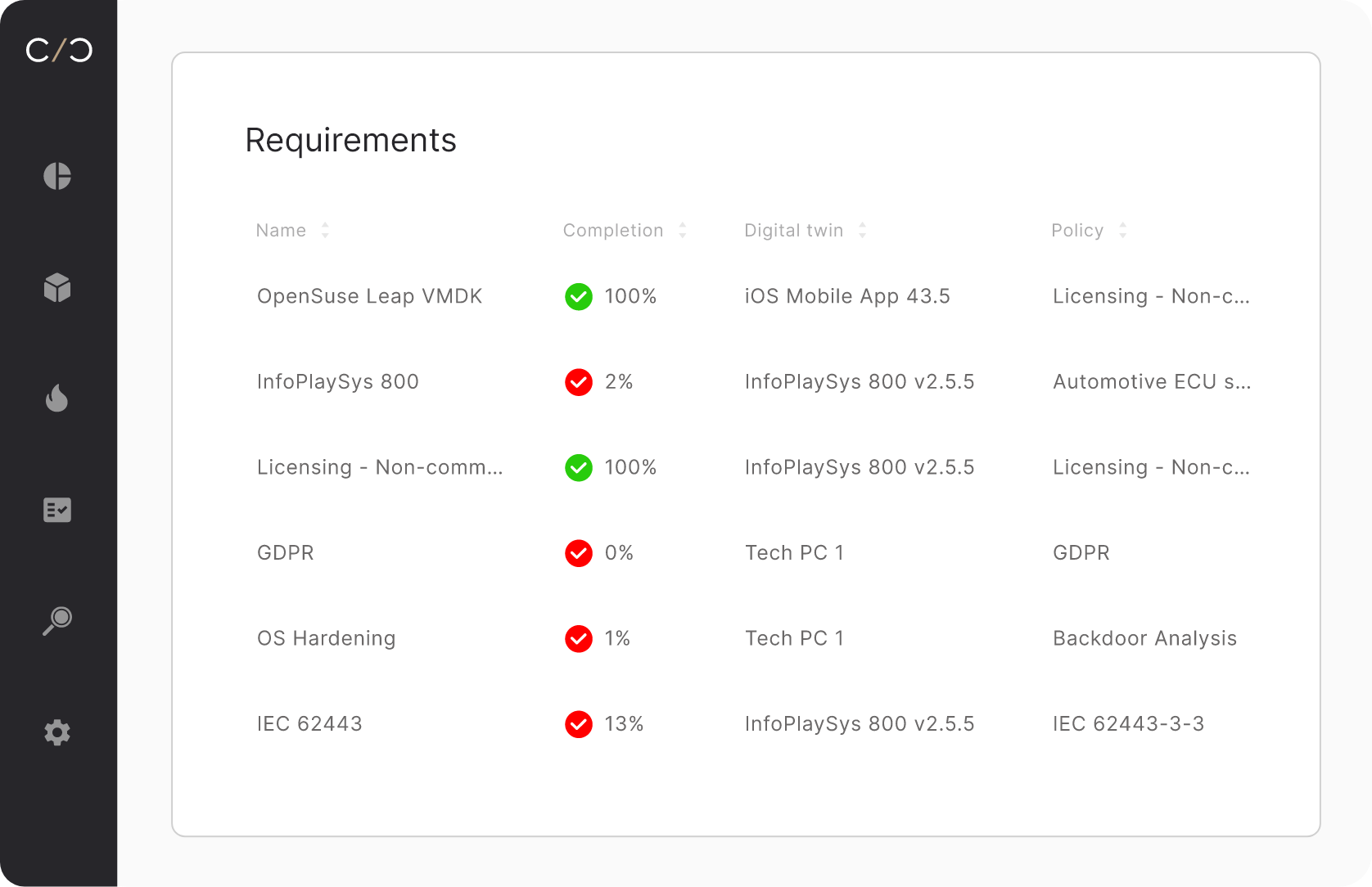 Automate compliance validation
Rapidly identify cyber compliance gaps by matching pre-mapped regulatory requirements with vulnerability assessments, all automatically.
Document & generate reports
Keep a register of all relevant regulatory data for historical and auditing purposes, then generate regulator-ready reports with one click.
Govern internal policies
Automate internal policy validation using the same powerful engine, then customize it to fit your workflow.
Discover the platform
Complying has never been easier
01
Comply and certify, faster
Automate requirement validation and report generation
02
Comply
at scale
Comply across product lines, teams, and business units
03
Stay on top of new standards
Meet new and existing cybersecurity regulations from ISO and the FDA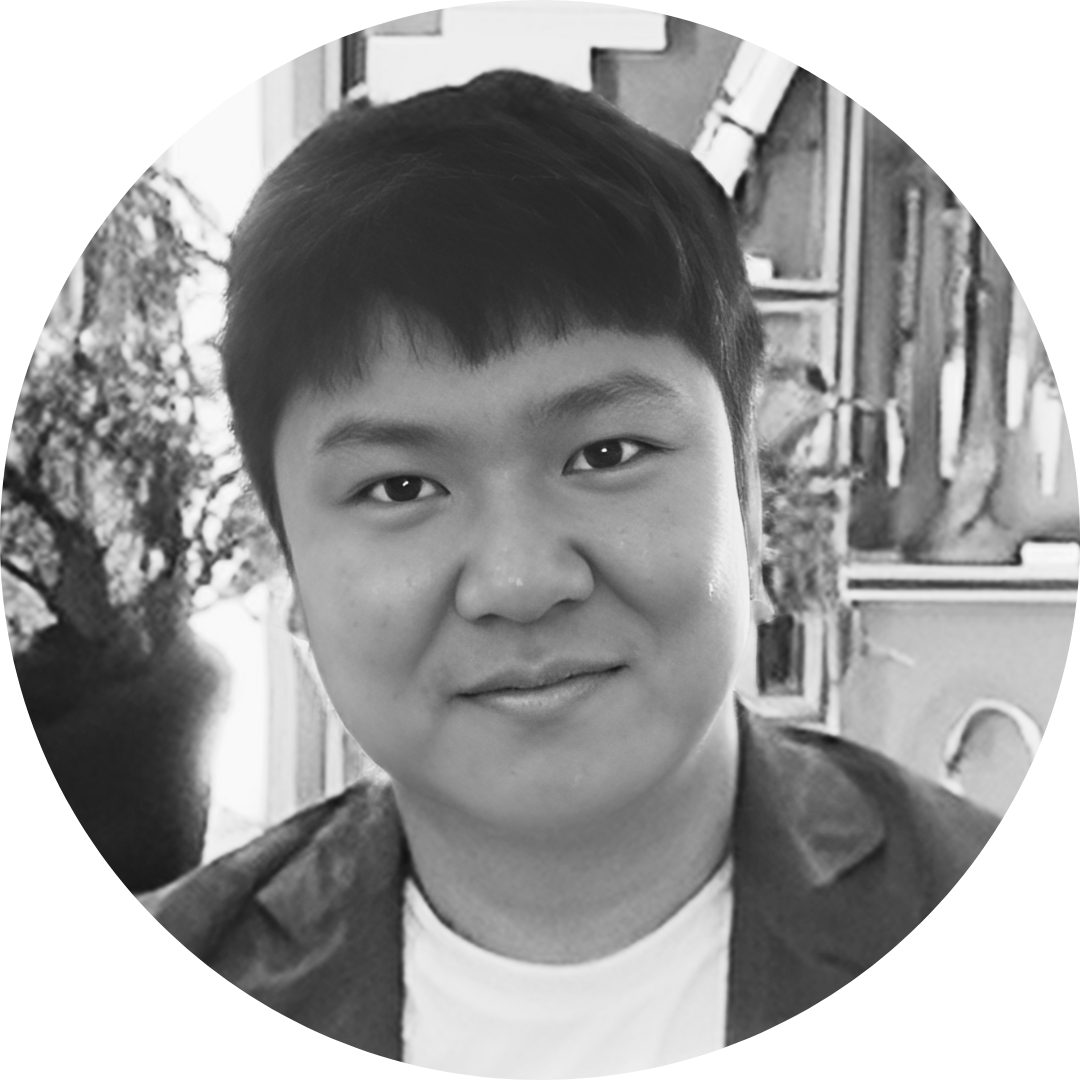 Cybellum's services and platform have helped us produce a comprehensive CSMS
Sungho Hwang

|


Cybersecurity Analyst Team Leader
Read more about product
cyber compliance
View more