MEDICAL DEVICE SECURITY
Get cyber-secure, cyber-compliant medical devices to market
Manage SBOMs and vulnerabilities for all products and business units, and automatically validate compliance with medical device regulations such as
FDA requirements, all from one place.
Cybersecurity -


one of the biggest challenges for getting devices to market

Cybersecurity is becoming the single biggest inhibitor for releasing medical devices and keeping them operational. New FDA regulations and investigations, rising time to market pressures, and strict SBOM requirements are forcing manufacturers to make costly compromises. When more and more devices are software-defined, how can we ensure medical device cybersecurity and safety, while also preventing costly recalls and delays?
The Product Security Platform
Your center for everything
medical device cybersecurity
Manage SBOMs across teams
Get a high level view of your entire SBOM validation process, and track the progress across teams and business units
Automate compliance validation
Use pre-mapped requirements of medical device regulations such as the FDA Premarket Guidance to automatically identify compliance gaps and produce detailed reports
Continuously monitor for cyber risks
Understand exactly which products are affected by a new vulnerability, and conduct detailed investigations, accelerating pre and post market cybersecurity
Discover the platform
This platform is way more comprehensive than anything I've seen available on the market
Chris Gates

|


Director of Product Security, Medical Device Cybersecurity Advisor

Cybellum's platform allows the team to detect and mitigate risks early and often
Supermicro's software security team
Medical device cybersecurity,

simplified.
Manage risk across BUs and product lines
Quickly identify the most critical issues across all your medical devices and teams, from security issues to compliance gaps and supply chain risks
Stay compliant, for good
Keep all products and components compliant with medical device regulations, standards, and best practices such as the FDA Premarket Guidance
Secure across the entire lifecycle
Detect and mitigate medical device security vulnerabilities from design to post-production, manage SBOMs, facilitate incident response, and analyze Zero-days, all from one place
What makes it all possible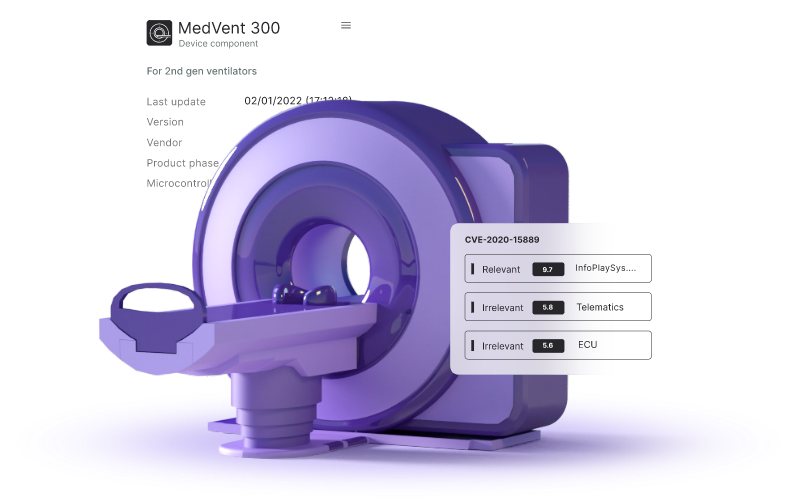 Cyber Digital Twins™ technology creates exact digital replicas of your medical device's software, allowing you to analyze, detect and manage cyber risks in incredible detail, from a single component level, all the way to a full product system
I have to see this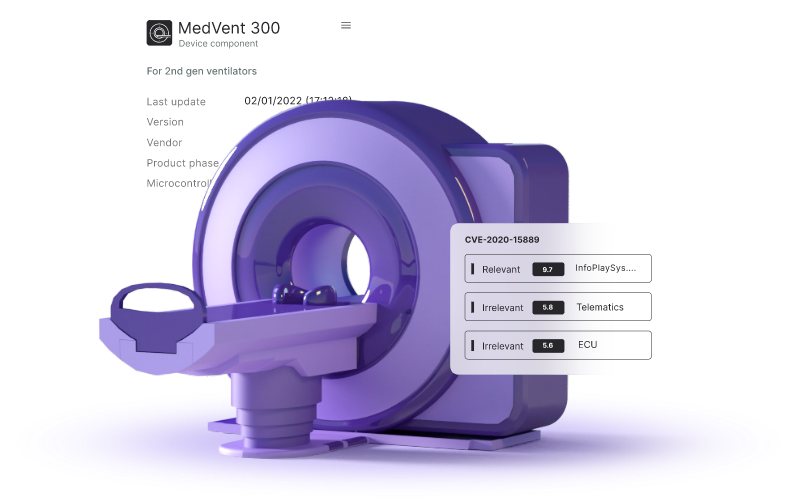 Learn more about medical device cybersecurity
View more