INDUSTRIAL DEVICE SECURITY
Get reliable, secure industrial equipment to market
Manage SBOMs and vulnerabilities for industrial manufacturing equipment during design, development and post production, preventing costly downtimes and safety risks
OT networks may be secure,

but what about the devices within them?

Product security is becoming one of the biggest challenges for industrial equipment manufacturers - new vulnerabilities, SBOM blind spots, and supply chain risks threaten to cause downtimes and business issues that we simply can't afford. But with competing priorities and limited resources, how can we manage cybersecurity and privacy risks continuously across all our products and devices?
The Product Security Platform
Continuous product security for
industrial manufacturing equipment
Manage SBOMs across teams
Create, merge, edit and approve SBOMs for all components and products, and manage the SBOM process across multiple business units
Identify the most relevant vulnerabilities
Assess vulnerabilities in the context of your products, filtering irrelevant ones and getting detailed mitigation recommendations
Continuously monitor for cyber risks
Understand exactly which products are affected by a new vulnerability, and conduct detailed investigations, accelerating pre and post market cybersecurity
Discover the platform
Cybellum's platform allows the team to detect and mitigate risks early and often
Supermicro's software security team
Cybellum is solving many of the problems we identified in our NTIA & SBOM working groups
Chris Gates

|


Director of Product Security, Medical Device Cybersecurity Advisor

Cybellum's services and platform has helped us produce a comprehensive CSMS
Sungho Hwang

|


Cybersecurity Analyst Team Leader
Industrial product security,
simplified.
Manage risk across BUs and product lines
Quickly identify the most critical issues across all your products and teams, from security issues to compliance gaps and supply chain risks
Prevent downtimes & security issues
Increase uptime by identifying and mitigating security risks continuously, and getting clear mitigation reccomendations
Secure across the entire lifecycle
Detect and mitigate vulnerabilities from design to post market, manage SBOMs, conduct TARA analysis and analyze Zero-days, all from one place
What makes it all possible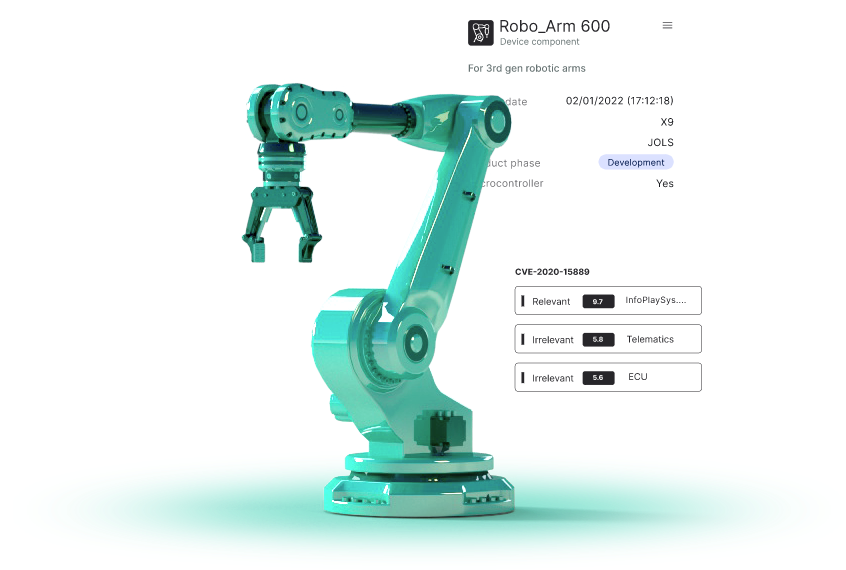 Cyber Digital Twins™ technology creates exact digital replicas of your device's software, allowing you to analyze, detect and manage cyber risks in incredible detail, from a single component level, all the way to a full product system
I have to see this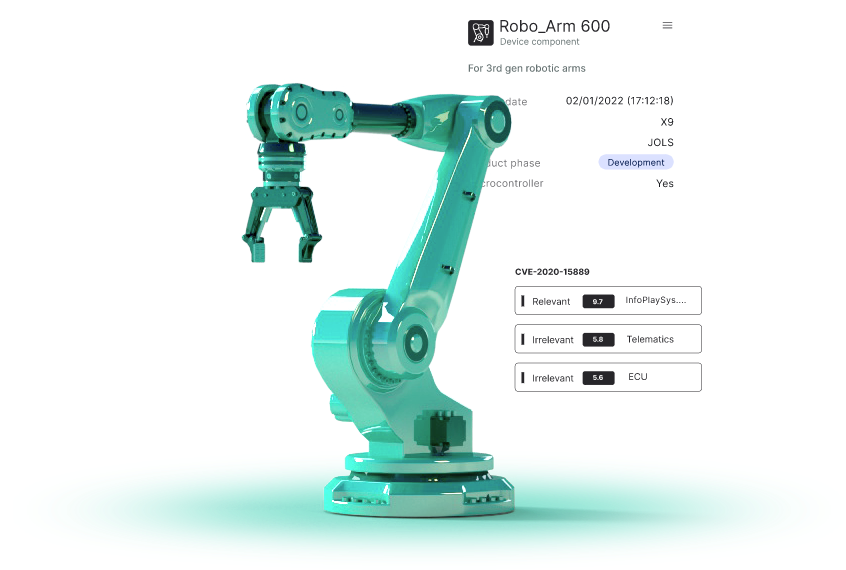 More about industrial
manufacturing cybersecurity
View more